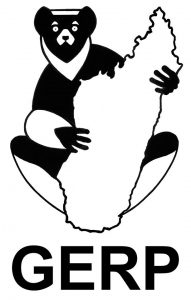 Groupe d'Étude et de Recherche sur les Primates de Madagascar
Madagascar
Our Vision and Mission
Groupe d'Étude et de Recherche sur les Primates de Madagascar (GERP) aims to promote studies and research on lemurs and their habitat in order to protect them for future generations.
They also undertake actions for the conservation and management of protected areas in harmony with the well-being of local communities. GERP advocates for good environmental governance and for the application of laws in its field of intervention.
The organization is composed of hundreds of Malagasy and foreign members. The World Lemur Festival, which is held in Madagascar and celebrated throughout the world, was started as an initiative of GERP.
Why We Need Your Help
For 25 years, GERP has worked for the protection of lemurs. They believe that the preservation of these endemic species is the responsibility of everyone and that people protect only what they know. For this reason, education and sensitization are essential parts of GERP's conservation program. As there is still much to discover and learn about lemurs, GERP carries out continuous research, inventories, and participates in national and international conferences to share findings.
Furthermore, GERP conducts patrols and forest restoration to preserve its protected areas. They also support local communities through capacity building, community health projects, and income-generating activities like agriculture, breeding, crafts, and tour guides. To achieve its goals, GERP works with many partners, the Malagasy government, local authorities, and surrounding communities.