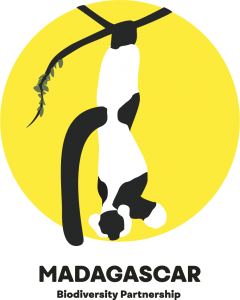 Madagascar Biodiversity Partnership
Madagascar
Our Vision and Mission
The Madagascar Biodiversity Partnership is a Malagasy NGO founded in 2010 that is working alongside local communities to help restore and protect Madagascar's forests and diverse wildlife.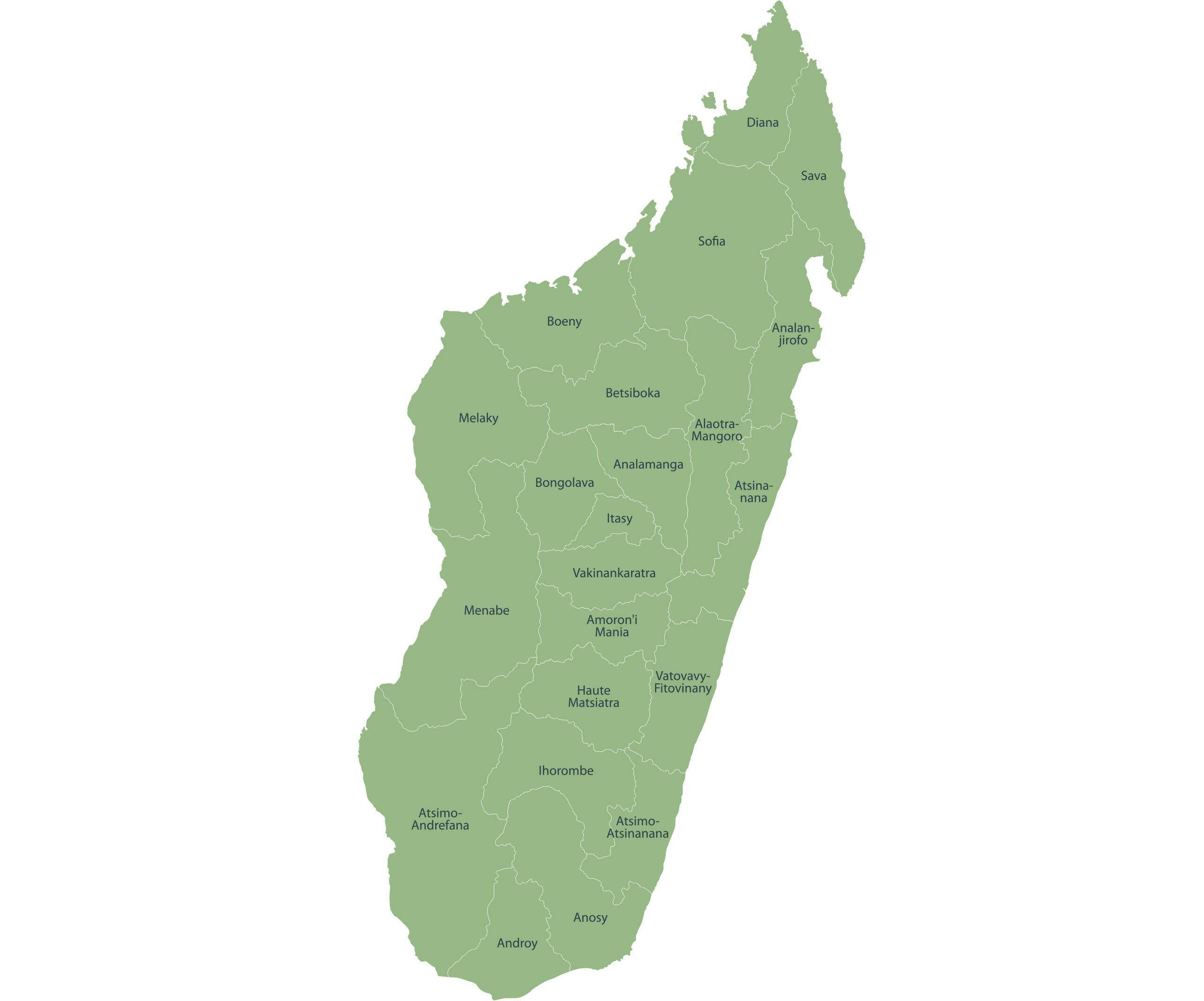 Where we are?
The Madagascar Biodiversity Partnership has field stations located in four regions of Madagascar, as well as the MBP office located in the capital city of Antananarivo. Each field station is home to a different ecosystem with different pressures on the wildlife and the people.

Montagne des Français is located on the northern tip of Madagascar and home to the northern sportive lemur. This region of Madagascar is particularly hot, and the shrinking forest fragments are altering plant species available to survive in these conditions.

Kianjavato Ahmanson Field Station, located in southeast Madagascar, is a central location for all research and community outreach projects in Kianjavato. The surrounding forest fragments are home to nine lemur species. Forests in the area are fragmented, unprotected, and are being rapidly depleted, thus, there is a vital need for swift and effective conservation measures.

The Analamazaotra Special Reserve is an evergreen rainforest, located 147 km east of Madagascar's capital city of Antananarivo. These rainforest habitats are home to vast biodiversity, including many endemic rare and endangered species, like the Indri.

Lavavolo is a village in the dry spiny forest of southwestern Madagascar. This region is one of the few remaining homes of the Critically Endangered radiated and spider tortoises.
Why We Need Your Help
The Madagascar Biodiversity Partnership team includes more than 170 people, most hired from villages around its four field stations. Each field station is established in a different habitat from moist evergreen forest to dry spiny thicket. Lemur and tortoise monitoring programs are implemented along with reforestation initiatives, which are tailored to the local climate, that expand wildlife habitat and provide resources to local people. As a testament to protecting biodiversity, more than 4,500 volunteers from villages around the field stations have worked with Madagascar Biodiversity Partnership to plant 4 million trees and counting.